❤️Celebrating a Grandfather's Love❤️ Father's Day Gift Giving
Author: Gifted from the Heart Date Posted:18 August 2023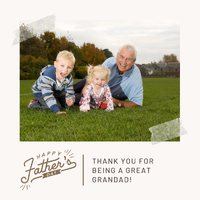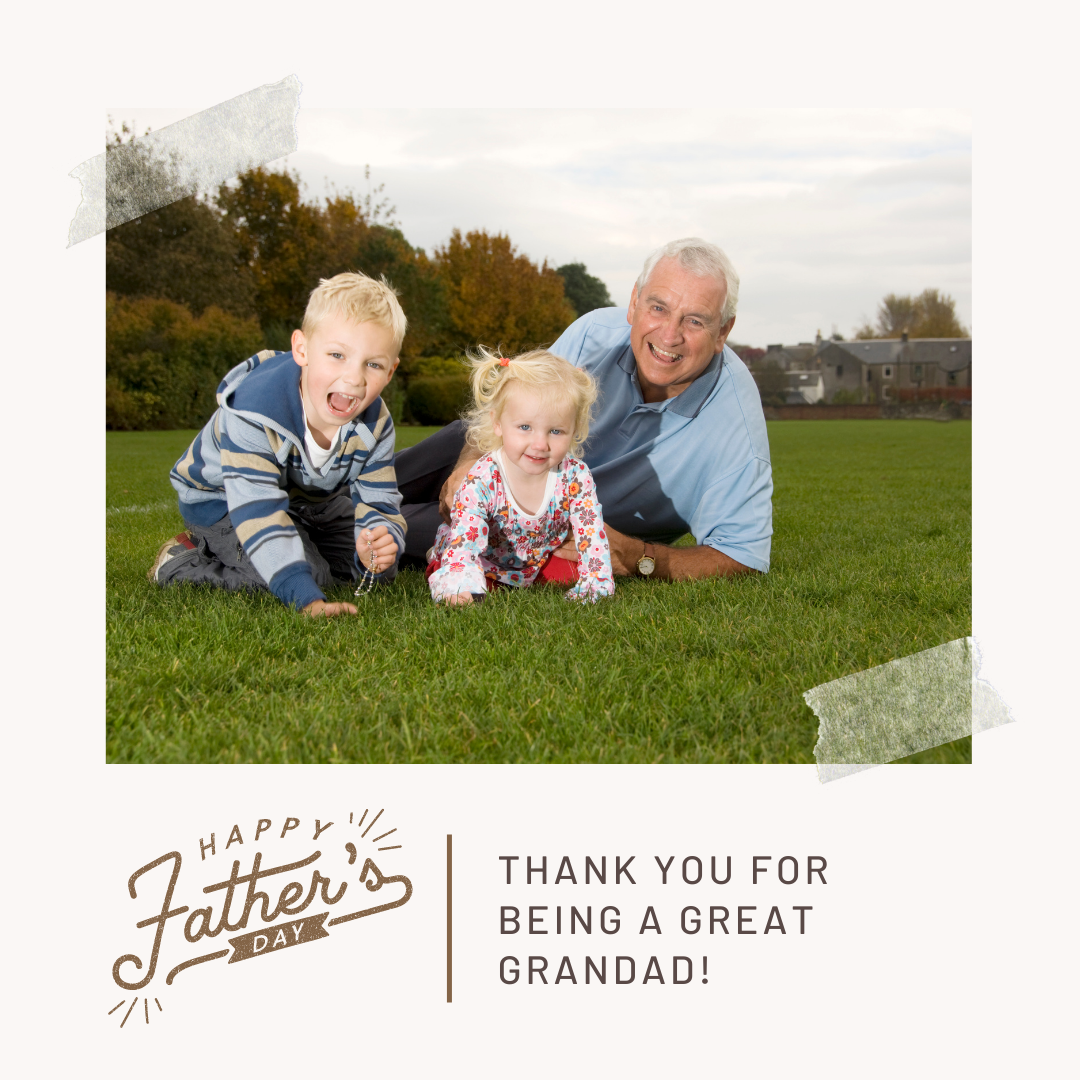 Father's Day is a time to express gratitude and admiration for the amazing fathers and father figures in our lives. While we often shower our dads with love and appreciation, let's not forget the special role of grandfathers in our families. Grandfathers bring an abundance of wisdom, love, and joy to our lives, making them deserving of a heartfelt tribute on this special day. This Father's Day, why not celebrate your beloved grandfather with a personalized gift that shows just how much he means to you? Here are some thoughtful and heart-warming ideas to help you make this day unforgettable for him.
Customized Lolly or snacks Jar: Fill a personalised gift jar with his favourite snacks, chocolates or lollies to show him how much you care and know the things he likes. Choose from colourful UV printed designs or classic laser engraved designs. Add the names of the gift givers and choose from a design that reflects his hobbies or interests. We have fishing, golf, motorbikes and hundreds more designs!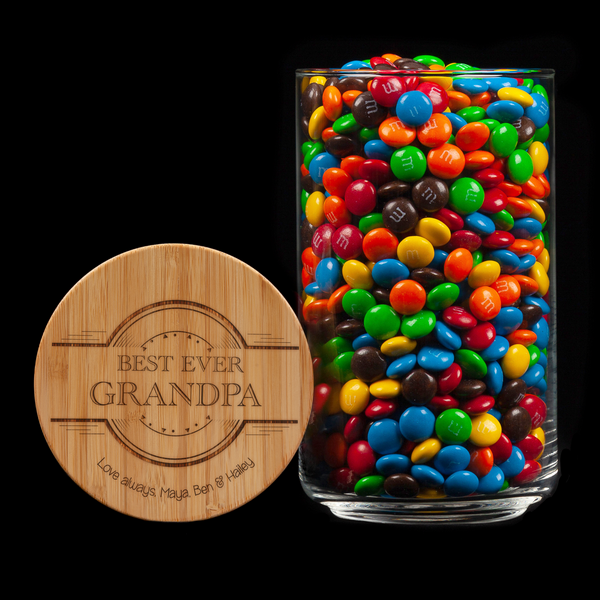 Engraved Keepsakes: Consider gifting your grandfather an engraved keepsake, such as a photo frame, beer tankard, keychain, or a special sound recording gift in a timber box. Engrave his name, a meaningful date, or a heartfelt message to make the gift even more personal. Whenever he looks at this keepsake, he'll be reminded of your love and appreciation.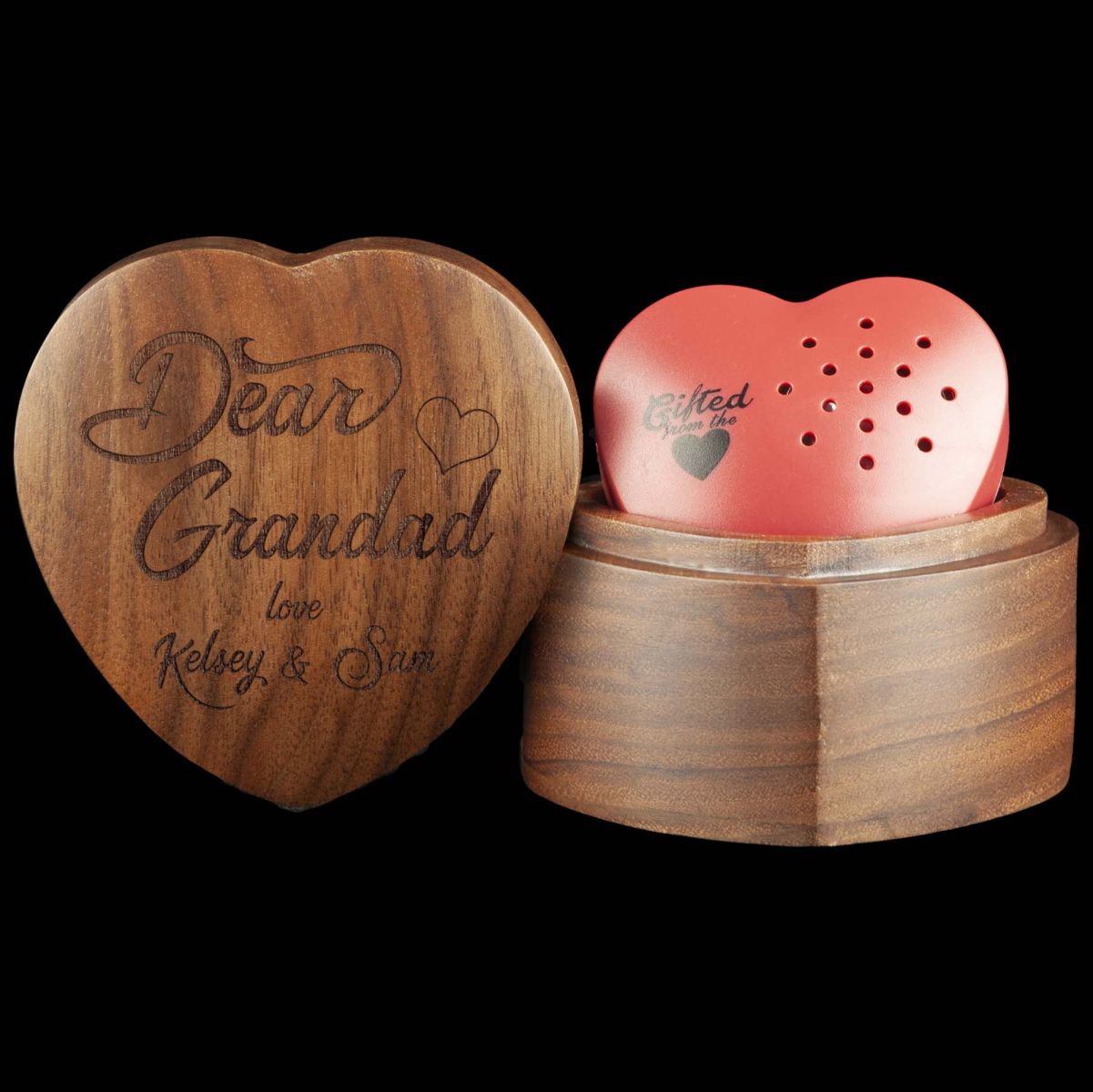 Customized Family Tree Art: Honour your grandfather's role as the patriarch of your family by gifting him a customized family tree art piece. Include the names of family members to hang on his wall. This gift symbolizes the strong bonds of love and unity within your family, and your grandfather will be proud to display it in his home.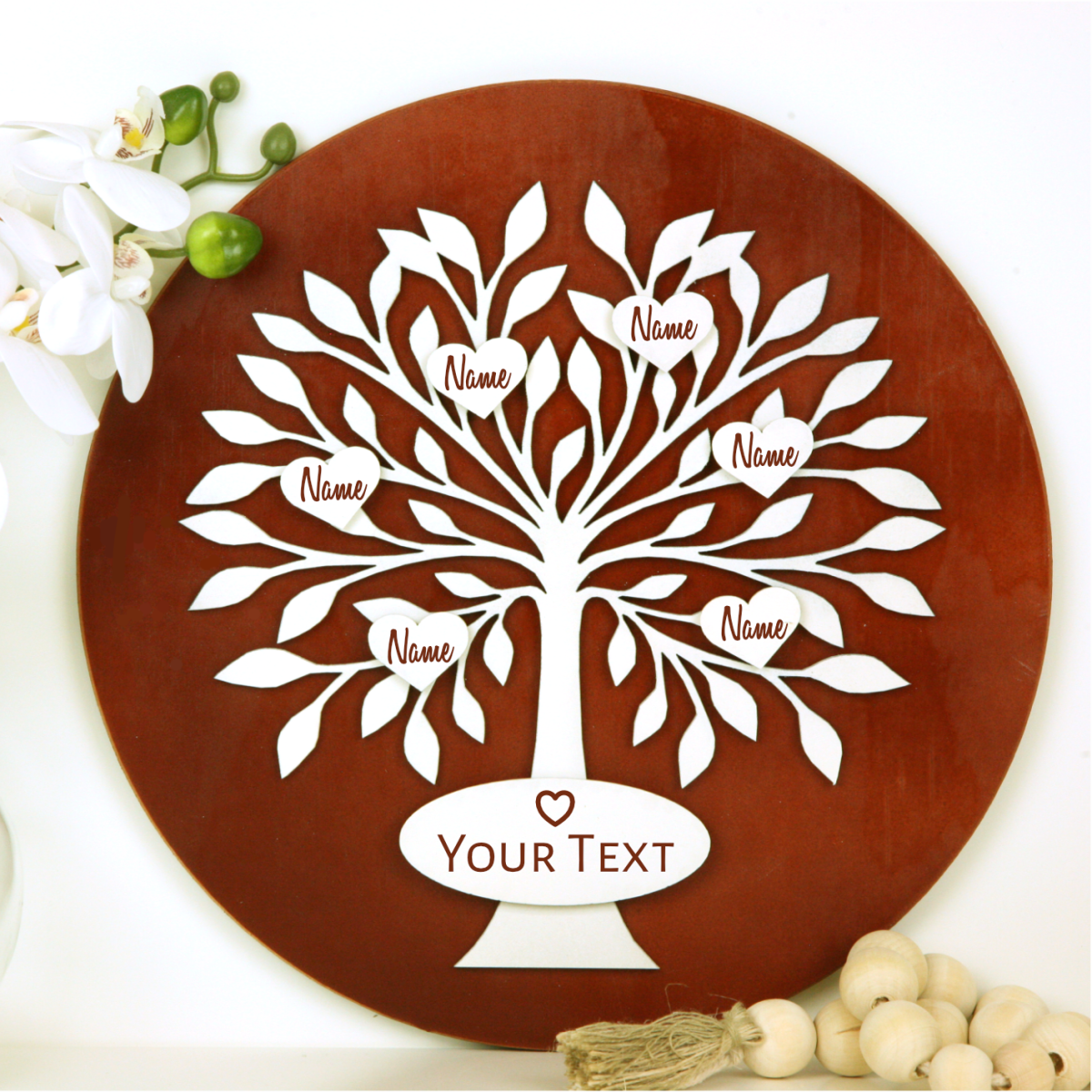 Personalized Memory Keepsake Tin: Put together a memory box filled with heartwarming stories, messages, and anecdotes from family members. Encourage family members to share their favourite memories with your grandfather and compile them into our keepsake tin. This gift will become a treasured possession, reminding him of the profound impact he has on the lives of his loved ones. You can even record a special message on the enclosed sound recording module that he can listen to again and again. Collect cherished family photographs spanning generations drop them in the tin. Include pictures from his childhood, his wedding day, and precious moments with his children and grandchildren. Add personalized captions and notes, recalling fond memories and sharing heartfelt messages. This sentimental gift will undoubtedly bring tears of joy to his eyes and remind him of the beautiful legacy he has built.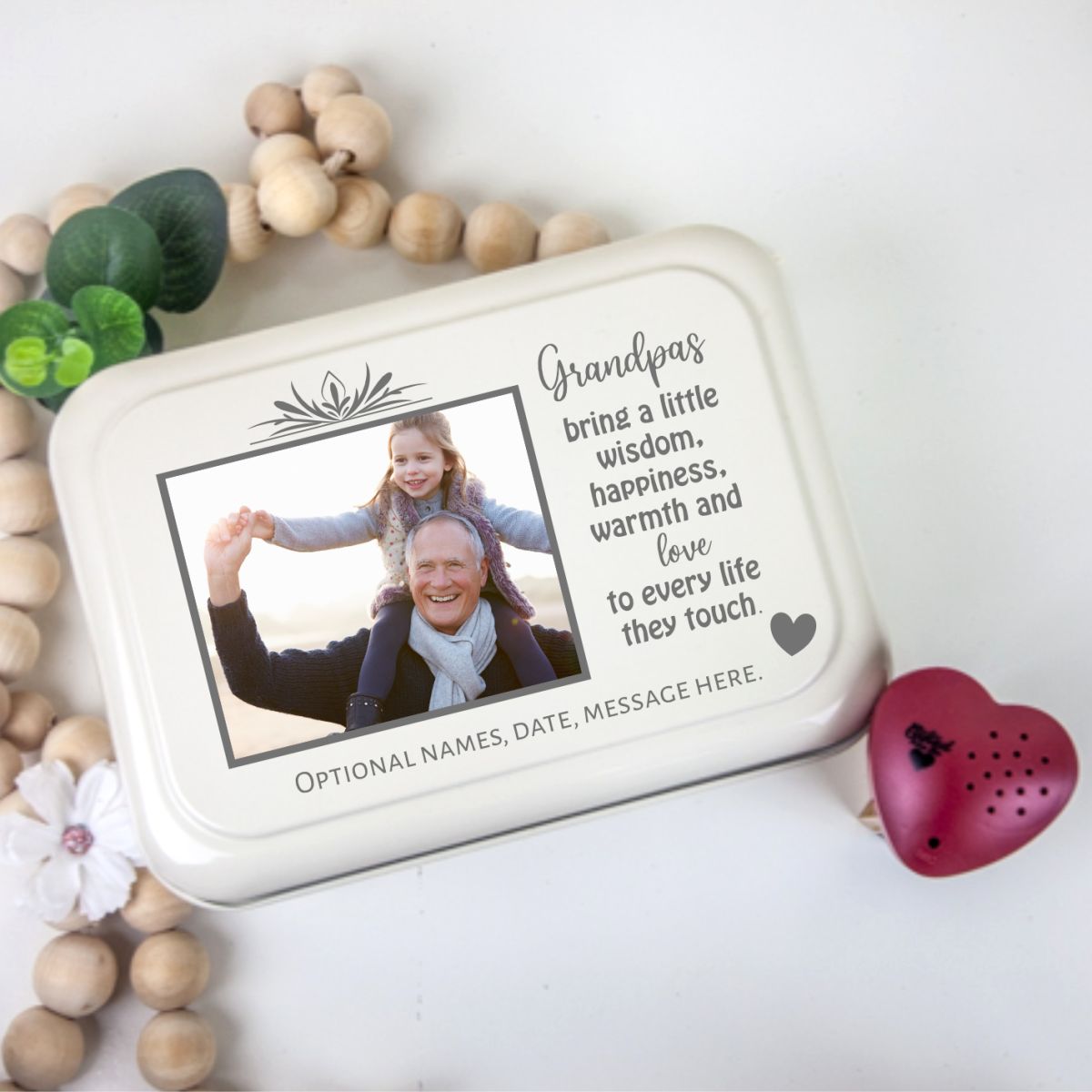 Handwritten Letter- Pop it in a keepsake Tin: Sometimes, the most meaningful gifts are the simplest ones. Write a heartfelt letter to your grandfather, expressing your gratitude and love for all the ways he has enriched your life. Share specific memories and instances where his guidance and love have made a difference. A handwritten letter is personal, touching, and something your grandfather can keep close to his heart forever.
Customized Cookie Jar: Create a personalised cookie jar filled with your grandfather's favorite treats biscuits or snacks. Include a personalized note explaining a memory of when you shared a special time over a coffee or your favourite conversation and why it was meaningful to you.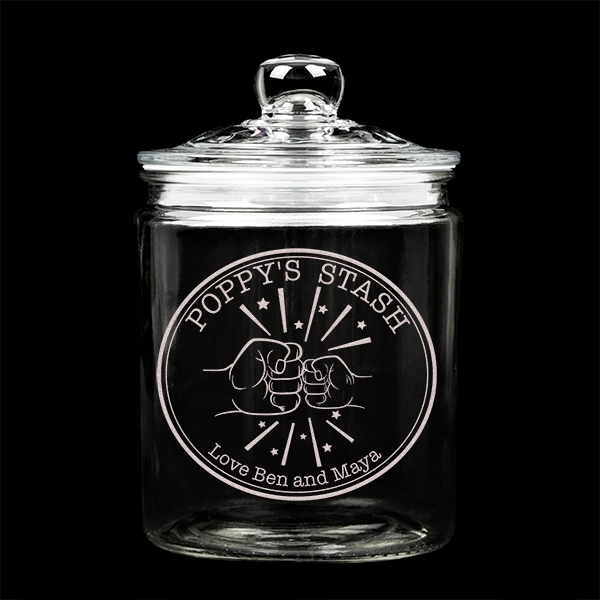 In the end, it's the thought and effort behind the gift that truly matter. ❤️ Your grandfather will undoubtedly appreciate any gesture that shows how much you cherish and adore him. Whether your gift is big or small, personalized gifts have a unique way of touching hearts and creating cherished memories that last a lifetime. So, this Father's Day, make sure to celebrate your grandfather's love and presence in your life with a gift that is as special and unique as he is.
---
Leave a comment