Top 10 Mother's Day Gift Ideas 2022
Author: Gifted Date Posted:15 April 2022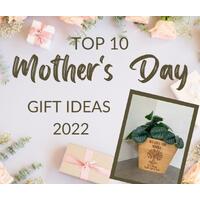 Personalised gifts she will cherish! Let us help you find unique personalised gifts that will be forever loved!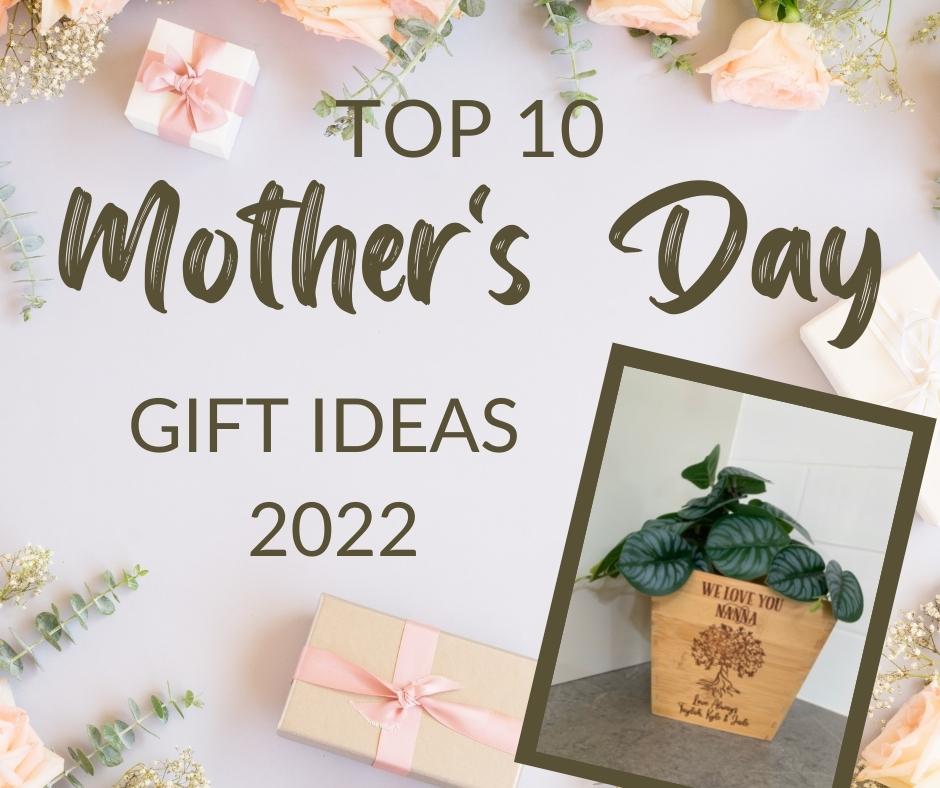 Finding the elusive "perfect" Mother's Day gift for the really special women in our lives can be hard.
Life is busy after all and there are so many demands on our time every day!
Let us help you find a meaningful gift this year for your Mum, Nanna, Granny Yiayia, Oma or MIL!
Whatever your budget we have the perfect gift idea for you to share your love and show your appreciation
One of the things we have been reminded of during the last few years is that moments of connection are really important in this fast spinning world. Navigating lock downs and isolation periods has been stressful and tricky. One benefit though to those stresses is that it has shone a light on the important people in our lives and the important values in this fragile world.
So without any delays let's check out some awesome Mother's Day gifts – brand new just listed on the site items and also our popular fried and true favourites!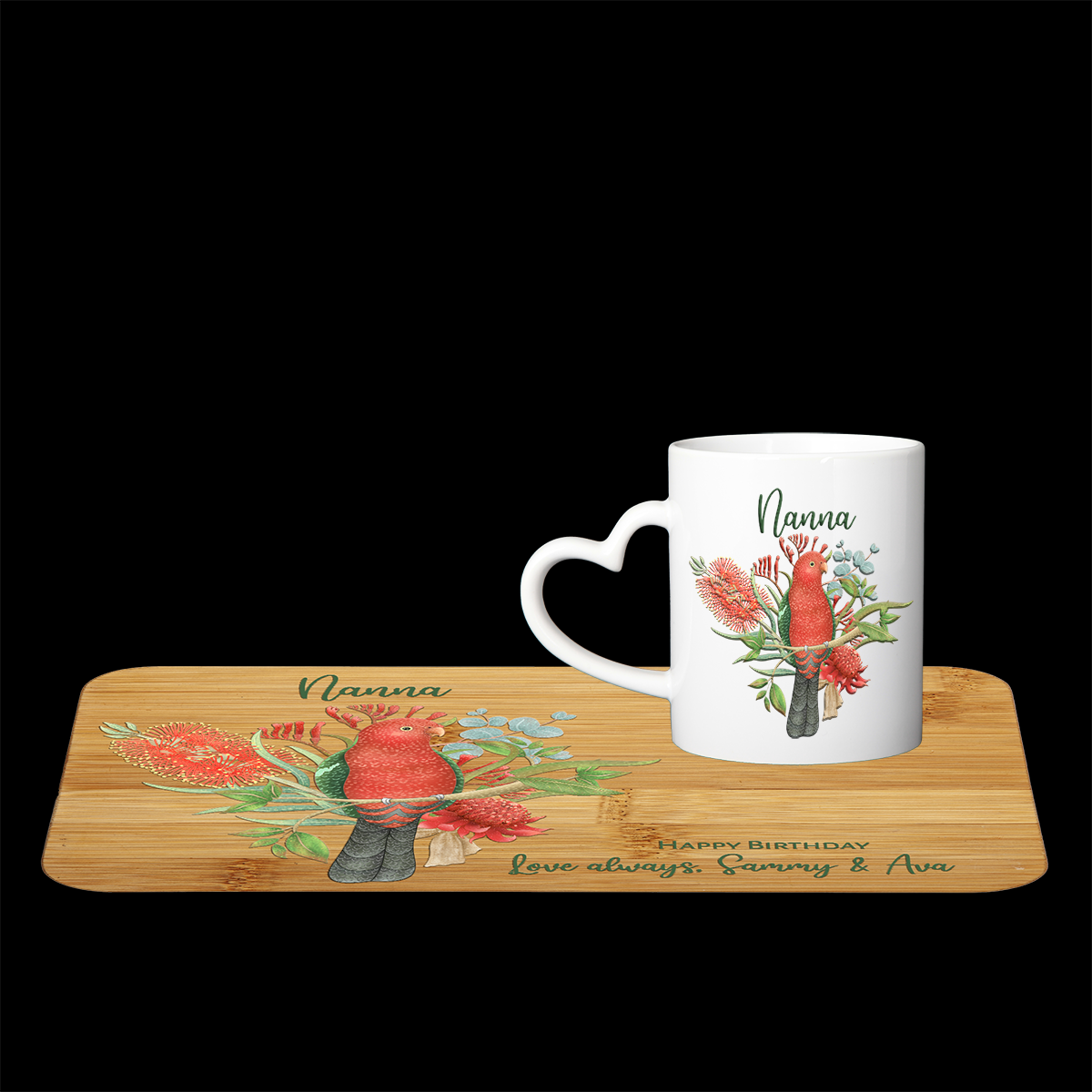 Imagine her starting her days with our gorgeous Australian birds series breakfast set. Each set has a full colour ceramic heart handled mug and an all natural bamboo sandwich board for her toast or bagel. Each is personalised with your special name for her and the names of the gift givers.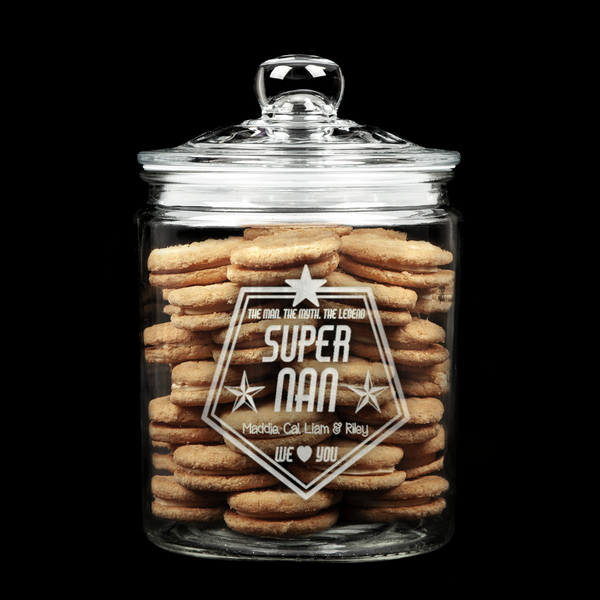 Our gorgeous soda glass personalised cookie jars are always popular and often sell out! A classic addition to any kitchen bench. Add your names and then simply fill it with cookies or biscuits.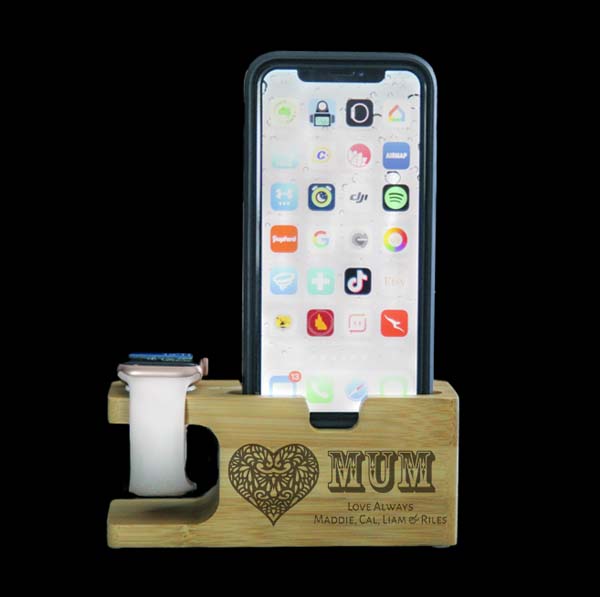 The busy Mum or Nan will love our laser engraved docking stations! Perfect to charge the phone and watch at the same time. These all timber bamboo stations come in a range of designs and feature laser engraving.
Personalised Lolly & Gift Jars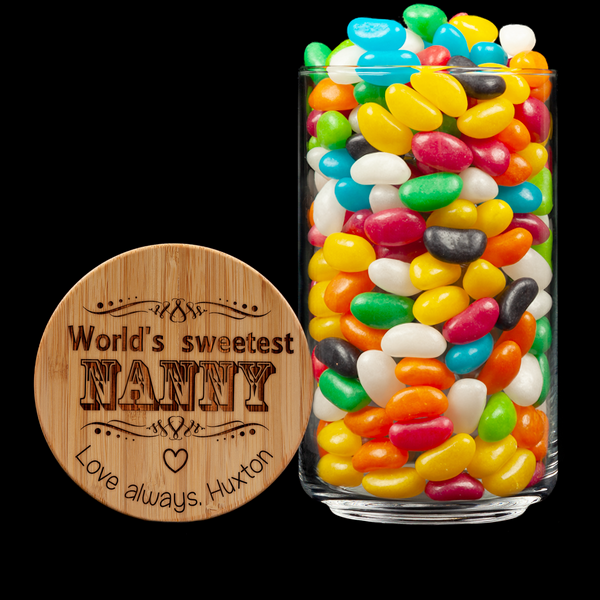 Browse our HUGE range of personalised gift and lolly jars. Available in Full colour designs or elegant laser engraved designs. There are now 2 super sizes to choose from. Add your names, fill with fer favourite coffee pods, tea, chocolate or lollies. She will love that you know her well enough to give her special things she likes.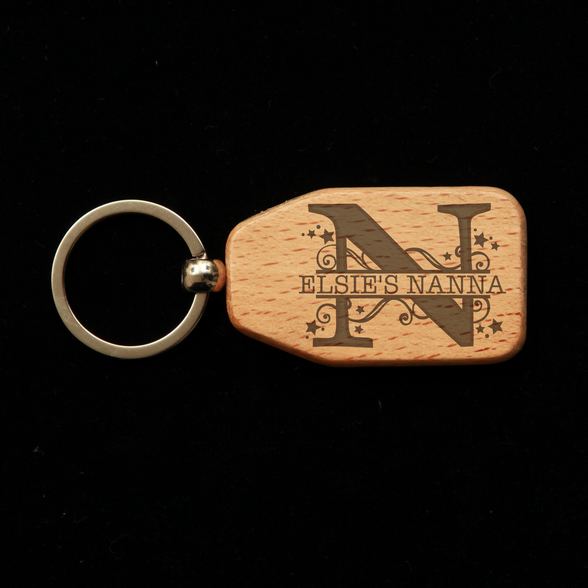 Our personalised elm wood keyrings will be a super useful part of every day for the busy Mum. Choose from many designs and add your names and she will carry your love with her daily.
Do you have a budding little Monet or Michelangelo that makes truly special works of art that you would like to immortalise? Our UV printed Mini Masterpiece ceramic décor plaques will capture that special artwork and become a treasured keepsake for Mummy, Nanna or Oma. Featuring a wooden palette where they can write their name in their ever so sweet handwriting. Simple send us the artwork by email and we will do the rest. Your child will be so very proud gifting their special one of a kind gift.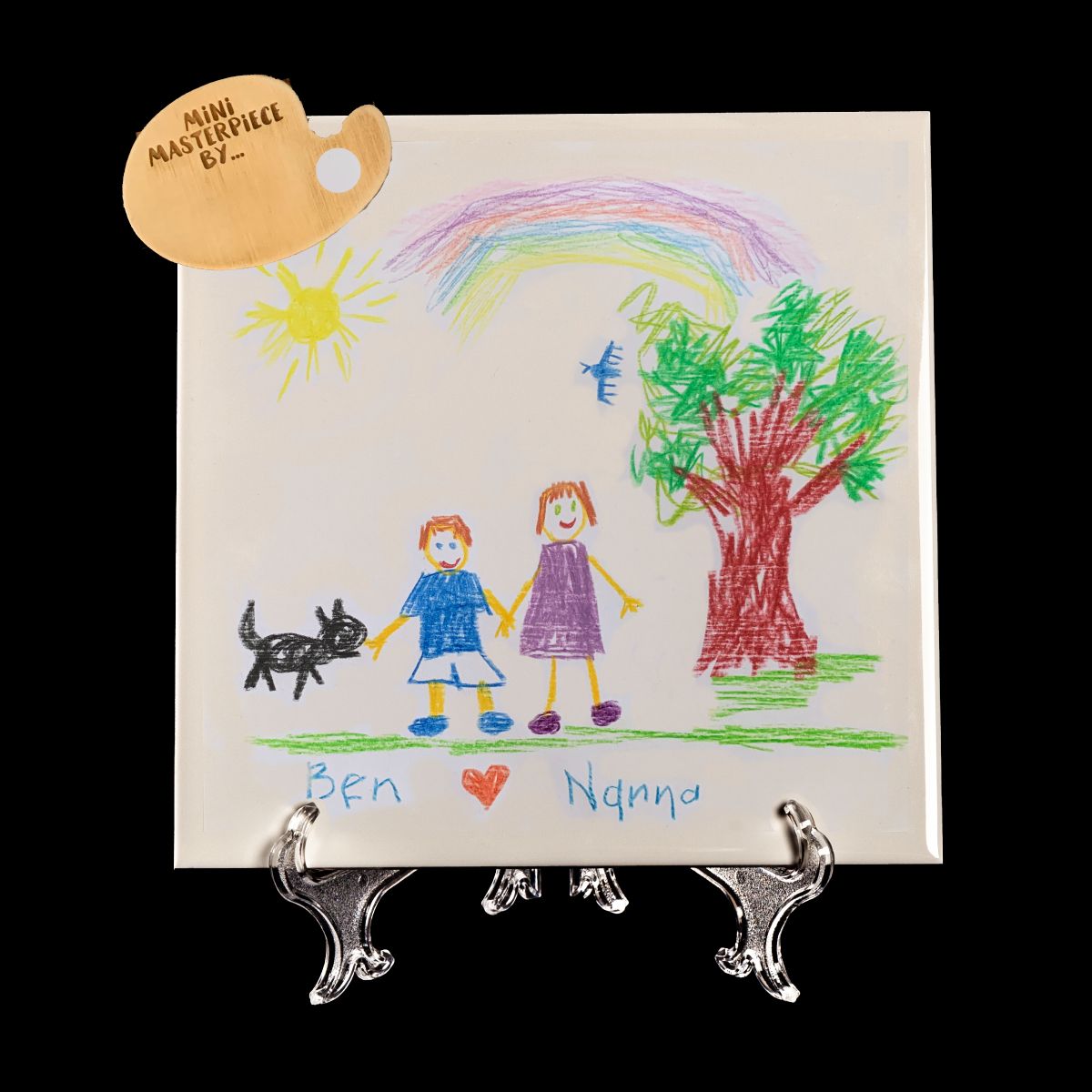 Our gorgeous solid maple timber keepsake cubes make a really wonderful gift she will treasure and display proudly. You can personalise some of the faces with your choice of names. Celebrate how special she is with your own words and the vibrant, colourful on trend sunflower designs.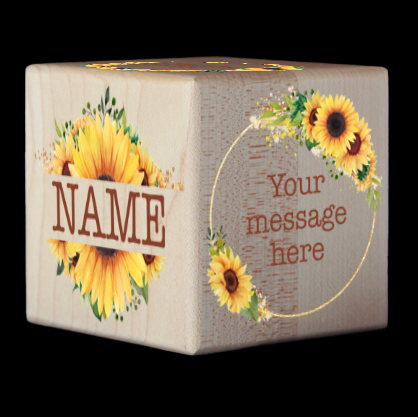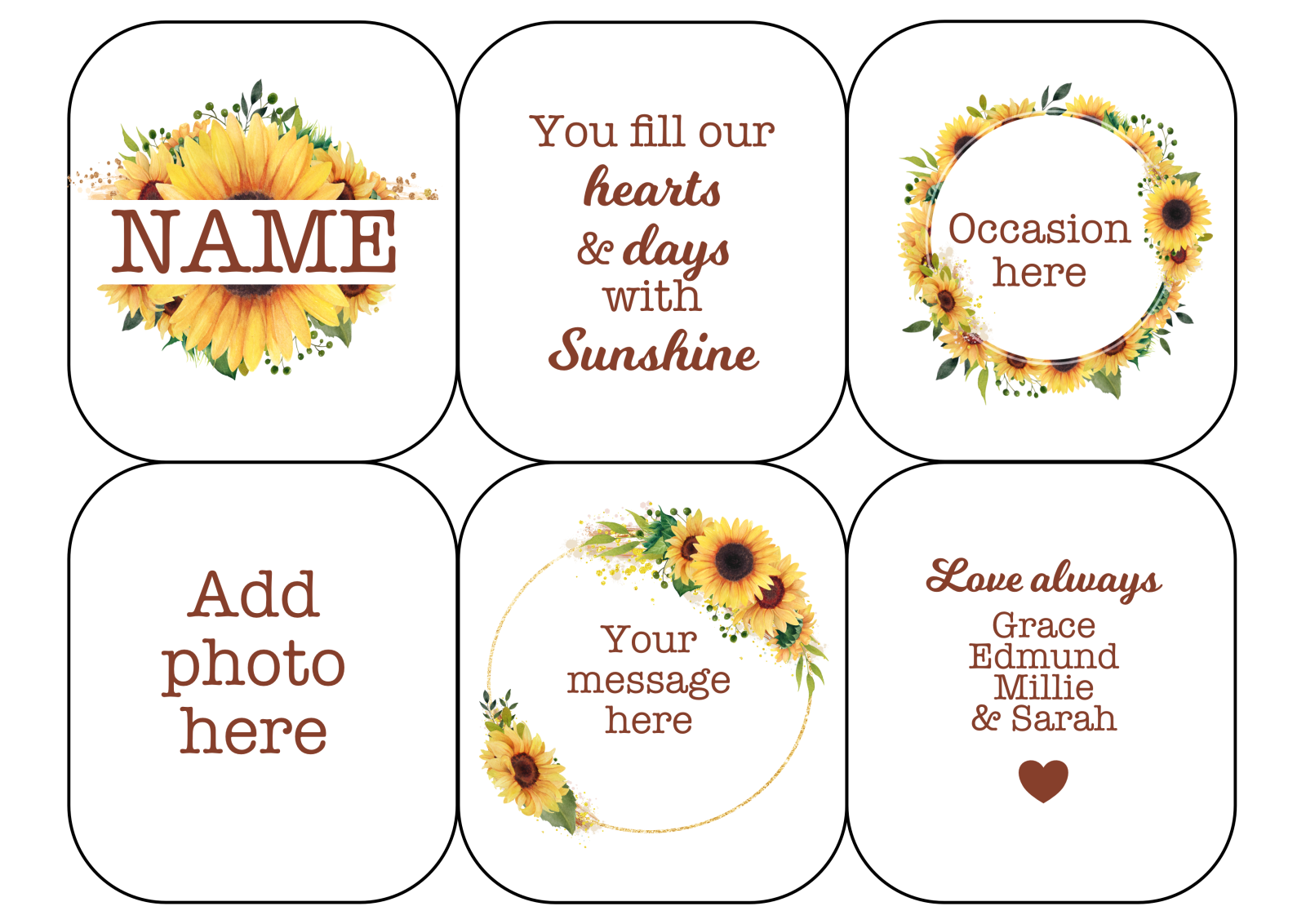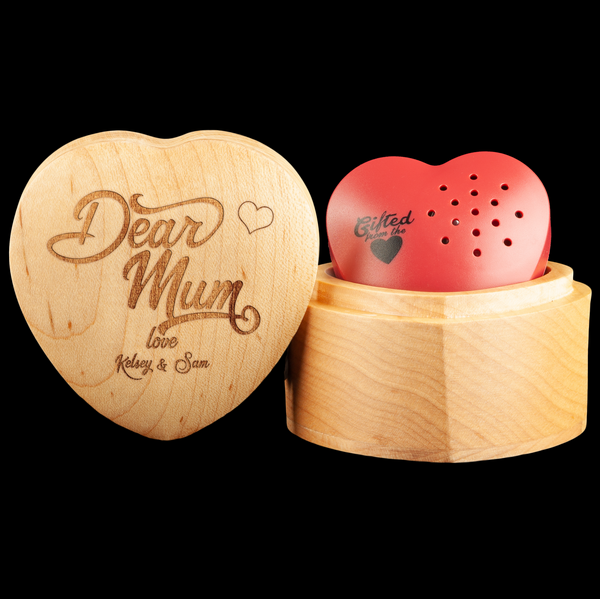 Gift the message of love to your special someone complete with beautiful words from you that they can listen to again and again. One of the strongest connections we have with our loved one's is the sound of their voice. So many of life's wonderful big moments are connected to their voice. Record your own personal message and capture it forever on our Capture the Moment range of audio keepsakes.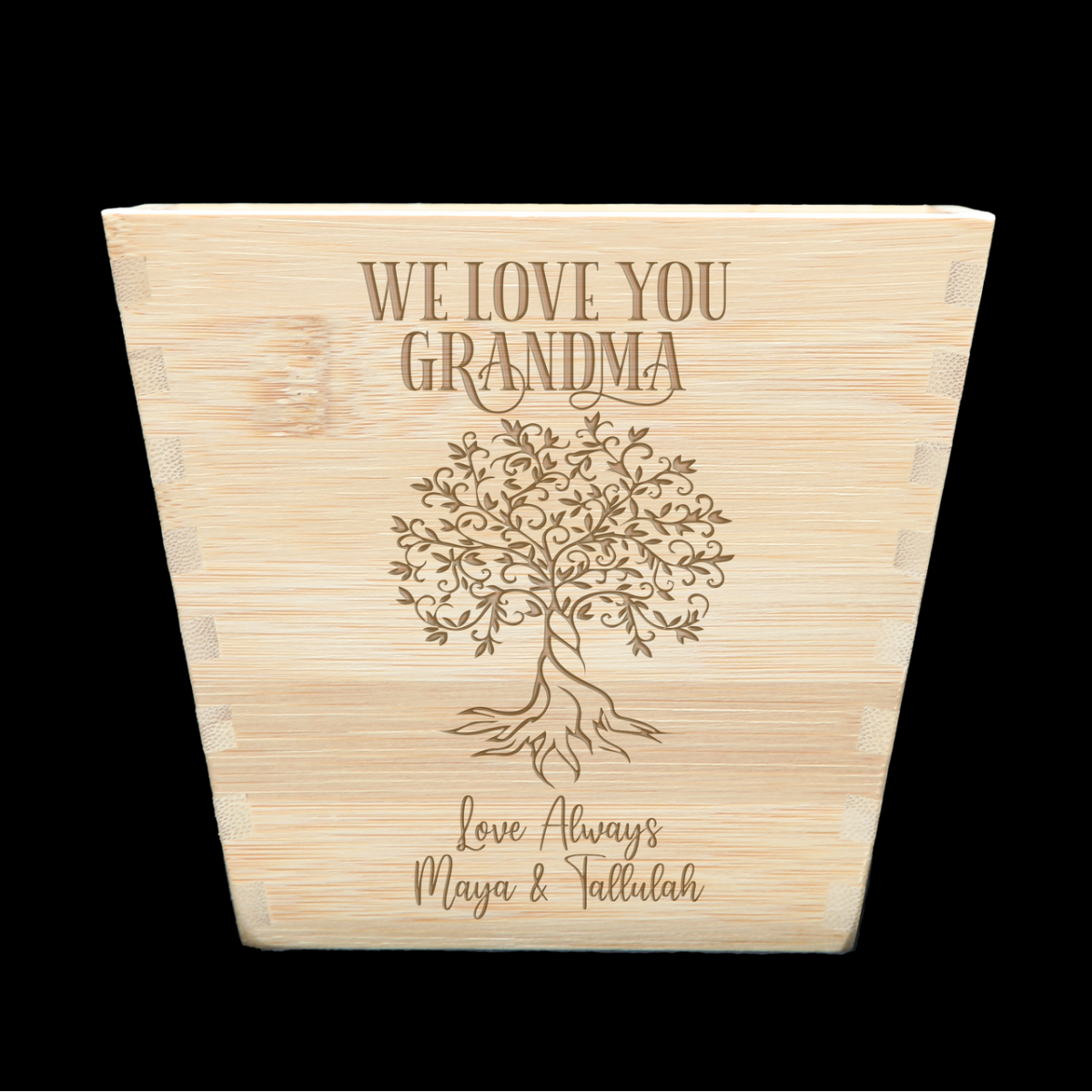 Does your Mum or Nanna have green thumb? Our gorgeous laser engraved bamboo planter boxes make a perfect gift celebrating her love of gardening. Engraved with a special message and personalised with your names she will love displaying her lovingly tended plants in your special gift.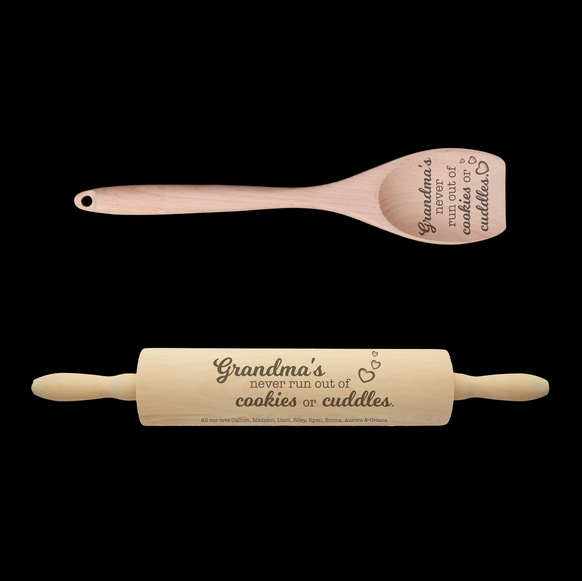 Our quality personalised rolling pin and spoon baking sets will be a treasured gift. Choose from our range of sweet messages and simply add the chosen names. These sets will last for years and be such a nice reminder of your love as she bakes for family and friends.
EXTRA BONUS IDEA – Personalised Tankard
Does your Mum, Nanna or Granny have a big thirst for hot chocolate, soft drink or enjoy an icy cold beer?
Check out our Tankard range that even includes ideas for the ladies- why should the guys have all the fun!
So, whatever her interests we have a range of creative and quality, hand finished gifts that are sure to delight her!
We can add a personalised Gift Card with your own special message to further simplify your gift giving this year.
Browse the range today!
Payment options available including AfterPay, Paypal and Credit Card.
---
Leave a comment